Create (30th Ave)
36-03 30th Ave, Astoria, NY 11103
Order now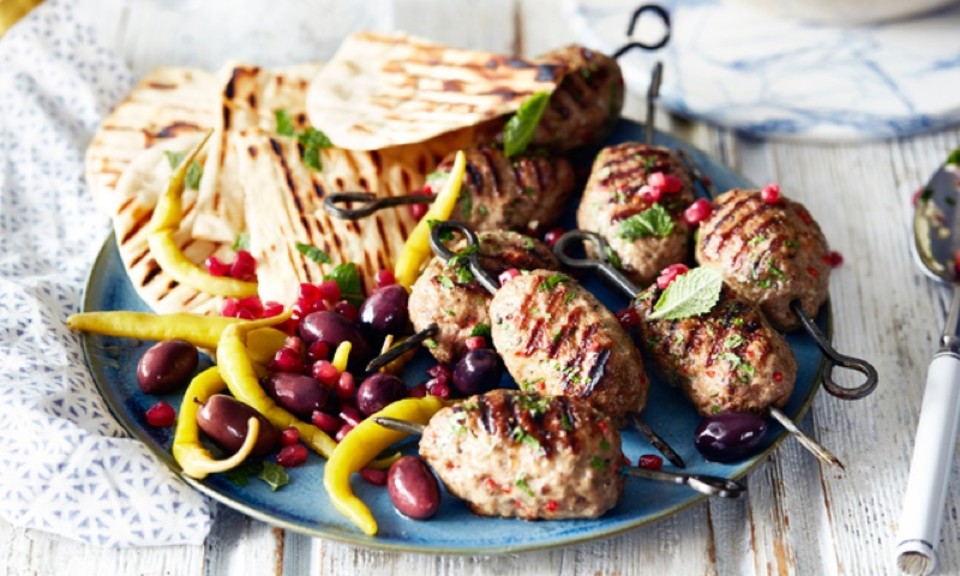 Rebecca
I really like Create. They offer more enticing and healthy lunch options than your typical lunch place in Astoria. I just had the most tasty turkey burger! It was perfectly grilled/carmelized and it was served with swiss cheese and avocado on a toasted english muffin with greens on the side. An excellent lunch option. The salads are served with fresh/ripe ingredients (mango, tomato, avocado) and the sandwiches are full and fresh. I definitely recommend Create.
Stevie
So fresh and delicious! My boyfriend and I got the Central Park salad, Cobb salad, and berry smoothie and everything was amazingly tasty. Salads were large and could easily count for 2 meals. The smoothies was clearly made from real ingredients. Love the option to add flax. Definitely will reorder and highly recommend!
Andrew
Ah create. Love this place. Everything is great, healthy and fast. Their bowls are amazing as are their salads. You can make your own completely customized salads, and they're always delicious. The smoothies are good too. All around love the food, and highly recommend.
Antonio
Great salad for the price. That wouldve easily cost $20 anywhere else. Fresh ingredients and tasted amazing. They only thing is that they forgot the dressing that I asked for on the side for my second salad... But over all pretty great.
Levi
Heart healthy juice with cayenne is my fave. Breakfast sandwiches are always perfect. Turkey burger chipotle bowl was delicious. Slightly spicy and a generous potion. Create is my go to for delivery on weekend mornings. Love this place!!
j
Have I reviewed this yet? Because I should. I order from here several times a week because they are incredibly dependable, fast, and the food is fresh and they have a lot of healthy options. I often create my own salad, or order the white meat turkey burger with chipotle Gouda, avocado, and all the free veggies, no bun. It's awesome. The quinoa and rice bowls are okay but really a ridiculous ratio of quinoa/rice to everything else. It's like a vat of carbs. I have also ordered the omelettes. They are perfect if you are watching what you eat - small and not greasy. But if you want a heartier breakfast, there are many other options in the neighborhood. This is hands down, reliable healthy quick delivery.
Sara
Food is amazing. Delivery is always on time or before scheduled time (I always receive a 45-60 minute wait time and the food is usually here within 30-40 minutes). I always order frozen or cold drinks and they always arrive almost perfect (you have to give a little leeway when you're expecting frozen drinks to get delivered to your front door). I order from here at least once a week and it's always great food.
Erik
Love this place, everything I have tried is great! Love the Quinoa bowls, brown rice bowls, salads, burgers, sandwiches, breakfast food and desserts. Plus they will make just about anything exactly how you want it, and they have followed through with almost all of my special requests. Delivery can run up to an hour or more sometimes but usually well worth the wait.
Rich
Ordered the Peter Luger Burger and half-skin fries (for delivery). Food wasn't delivered on time BUT when the food arrived, the food was still piping HOT! I was especially impressed with the fact that the hamburger bun wasn't soggy but rather still crispy/fresh! Fries were also crisp! Top-notch place, definitely will order from this place again.
Inka
The food was delicious! I love that you can create your own dish but their ideas are great aswell, so if you don't feel like putting something together their sandwiches and salads are thoughtfully prepared. The delivery always arrived a little sooner which makes me one happy customer who will share this little gem with friends and gladly reorder.
About us
Bowls, Cafe, Coffee and Tea, Dinner, Lunch, Sandwiches, Shakes
Today

Delivery: 7:30 AM - 8:50 PM

Takeout: 7:30 AM - 8:50 PM

Delivery

Tuesday:

7:30 AM - 8:50 PM

Wednesday:

7:30 AM - 8:50 PM

Thursday:

7:30 AM - 8:50 PM

Saturday:

7:30 AM - 8:30 PM

Takeout

Tuesday:

7:30 AM - 8:50 PM

Wednesday:

7:30 AM - 8:50 PM

Thursday:

7:30 AM - 8:50 PM

Saturday:

7:15 AM - 8:20 PM